Terms of use and customer privacy
Last updated: November 20, 2023
Constituent Connection, LLC. and/or its affiliates ("Constituent Connection", "CC" "we" or "us") operate an online voter outreach services store ("Constituent Connection Website") located at constituentconnection.com from which you may purchase products and services ("Constituent Connection Services"). Our platform for customers, ("Constituent Connection Platform") is located at app.constituentconnection.com and customers will use this platform to carry out many of the services we provide, such as texting.
These Terms of Use apply to the content and functionality of the Constituent Connection Website, and to the Constituent Connection Services. These Terms of Use do not apply to products or services that we make available pursuant to different terms.
1. Information that you provide to us
You may give us information about yourself when you visit the Stripe Shop. Our Privacy Policy explains our practices with respect to that information. We may need to send you email and text messages in order to, for example, verify your identity or provide you with important information. You authorize us to send those messages when you visit the Constituent Connection Website and provide your contact details. Standard text or data charges may apply to text messages. Where offered, you may disable text message notifications by responding to any such message with "STOP", or by following instructions provided in the message. However, by disabling text messaging, you may be disabling important security controls and may increase the risk of loss to your business.
2. Constituent Connection IP
As between you and Constituent Connection, Constituent Connection and its licensors exclusively own all rights, title, and interest in the patents, copyrights (including rights in derivative works), moral rights, rights of publicity, trademarks or service marks, logos and designs, trade secrets, and other intellectual property embodied by, or contained in the Constituent Connection Website (collectively, "Constituent Connection Website IP"). Constituent Connection Website IP is protected by copyright, trade secret, patent, and other intellectual property laws, and all rights in Constituent Connection Website IP not expressly granted to you in these Terms of Use are reserved.
You may choose to or we may invite you to submit comments or ideas about improvements to the Constituent Connection Website or our products or services. If you submit an idea to us, we will presume that your submission was voluntary, unsolicited by us, and delivered to us without any restrictions on our use of the Idea. You also agree that Stripe has no fiduciary or any other obligation to you in connection with any Idea you submit to us, and that we are free to use your Ideas without any attribution or compensation to you.
3. Products, Content and Specifications
Details of the products and services available for purchase on the Constituent Connection Website ("Constituent Connection Services") are set out on the Constituent Connection Website. All features, content, specifications, products and prices of products and services described or depicted in this Constituent Connection Website are subject to change at any time without notice. Unless expressly noted, all weights, measures and similar descriptions are approximate and are provided for convenience purposes only. The inclusion of any products or services pn the Constituent Connection Website at a particular time does not imply or warrant that these products or services will be available at any time. Occasionally, a service may be delayed for a number of reasons. In such event, we will make reasonable efforts to notify you of the delay and keep you informed of the revised schedule. By placing an order, you represent that the products ordered will be used only in a lawful manner.
4. Subscriptions
a. Subscription terms. We may offer you the ability to purchase subscriptions via the Constituent Connection Website. Terms specific to a subscription will be disclosed to you at or prior to the time at which you purchase the subscription, and by purchasing the subscription you are agreeing to those terms.
b. Free trials and promotional periods. If a subscription commences with a free trial or a promotional period, you will have the right to cancel the subscription prior to the end of the trial or period. If we do not provide you with an online cancellation mechanism, then you may exercise this cancellation right by contacting us. We will email you prior to the end of the free trial or promotional period to remind you that the trial or period is coming to an end, and to give you an opportunity to cancel before the commencement of the paid period. If you do not cancel, we will bill you at the end of the free trial or promotional period, and your subsequent cancellation rights will be in accordance with the terms specific to the subscription.
c. Cancellation. Your cancellation rights, and the mechanism via which you may notify us of your decision to cancel, will be disclosed to you at or prior to the time at which you purchase a subscription.
5. Your account
We may require that you create an account to access the Constituent Connection Platform, including to make purchases. If we do so, you must provide accurate information about yourself when you create an account and ensure that you update us if that information changes. You must ensure that your login details remain confidential. You are responsible for any activity, including any purchases made, under your account. We reserve the right to terminate your account at any time and for any reason.
6. Sanctions and export policy
You may not use the Constituent Connection Website or purchase any Constituent Connection Service in or for the benefit of a country, organization, entity, or person embargoed or blocked by any government, including those on sanctions lists identified by the United States Office of Foreign Asset Control (OFAC). We do not claim, and we cannot guarantee that the Constituent Connection Website or any Constituent Connection Services is or will be appropriate or available for any location or jurisdiction, comply with the laws of any location or jurisdiction, or comply with laws governing export, import, or foreign use.
7. No warranties
We provide the Constituent Connection Website,Constituent Connection Website IP and Constituent Connection Services "as is" and "as available", without any express, implied, or statutory warranties of title, merchantability, fitness for a particular purpose, noninfringement, or any other type of condition, warranty or guarantee. No data, documentation or any other information provided by Constituent Connection or obtained by you from or through the Constituent Connection Website – whether from Constituent Connection or another entity, and whether oral or written – creates or implies any warranty from Constituent Connection to you.
Constituent Connection disclaims any knowledge of, and does not guarantee: (a) the accuracy, reliability, or correctness of any data provided through the Constituent Connection Website; (b) that the Constituent Connection Services will meet your specific needs or requirements; (c) that the Constituent Connection Website will be available at any particular time or location, or will function in an uninterrupted manner or be secure; (d) that Constituent Connection will correct any defects or errors in the Constituent Connection Website; or (e) that the Constituent Connection Website is free of viruses or other harmful code. Use of data, products or services that you access, purchase or download through the Constituent Connection Website is done at your own risk – you are solely responsible for any damage to your property, loss of data, or any other loss that results from such access, purchase or download.
Nothing in these Terms of Use operates to exclude, restrict or modify the application of any implied condition, warranty or guarantee, or the exercise of any right or remedy, or the imposition of any liability under law to the extent that doing so would: (a) contravene that law; or (b) cause any term of this agreement to be void.
8. Limitation of liability
Under no circumstances will Constituent Connection be responsible or liable to you for any indirect, punitive, incidental, special, consequential, or exemplary damages resulting from your use or inability to use the Constituent Connection Website or for the unavailability of the Constituent Connection Website, or for lost profits, personal injury, or property damage, or for any other damages arising out of, in connection with, or relating to these Terms of Use or your use of the Constituent Connection Website, even if such damages are foreseeable, and whether or not you or the Constituent Connection Website has been advised of the possibility of such damages. Constituent Connection is not liable, and denies responsibility for, any damages, harm, or losses to you arising from or relating to hacking, tampering, or other unauthorized access or use of the Constituent Connection Website or your failure to use or implement anti-fraud measures, security controls, or any other data security measure. Constituent Connection further denies responsibility for all liability and damages to you or others caused by (a) your access or use of the Constituent Connection Website inconsistent with our instructions; (b) any unauthorized access of servers, infrastructure, or data used in connection with the Constituent Connection Website; (c) any bugs, viruses, or other harmful code that may be transmitted to or through the Constituent Connection Website; (d) any errors, inaccuracies, omissions, or losses in or to any data provided to us; (e) third-party content provided by you; or (f) the defamatory, offensive, or illegal conduct of others.
You agree to limit any additional liability not disclaimed or denied by Constituent Connection in relation to the Constituent Connection Website, Constituent Connection Website IP, and Constituent Connection Services, to your direct and documented damages; and you further agree that under no circumstances will any such liability exceed in the aggregate the greater of the amounts paid by you to Constituent Connection during the three-month period immediately preceding the event that gave rise to your claim for damages, and USD $20.
These limitations on our liability to you will apply regardless of the legal theory on which your claim is based, including contract, tort (including negligence), strict liability, or any other theory or basis.
9. Disputes
a. Binding Arbitration: In the event that there is a dispute, claim or controversy arising out of or relating to statutory or common law claims, the breach, termination, enforcement, interpretation or validity of any provision of these Terms of Use, and the determination of the scope or applicability of your agreement to arbitrate any dispute, claim or controversy originating from these Terms of Use, but specifically excluding any dispute principally related to either party's intellectual property (which such dispute will be resolved in litigation before the United States District Court for the Eastern District of Missouri), will be determined by arbitration in St. Louis, Missouri before a single arbitrator. The arbitration will be administered by the American Arbitration Association under its Commercial Arbitration Rules. The Expedited Procedures of the American Arbitration Association's Commercial Arbitration Rules will apply for cases in which no disclosed claim or counterclaim exceeds $75,000 (exclusive of interest, attorneys' fees and arbitration fees and costs). Where no party's claim exceeds $25,000 (exclusive of interest, attorneys' fees and arbitration fees and costs), and in other cases in which the parties agree, Section E-6 of the Expedited Procedures of the American Arbitration Association's Commercial Arbitration Rules will apply. The arbitrator will apply the substantive law of the State of Missouri, exclusive of its conflict or choice of law rules. If the American Arbitration Association is no longer in business, or refuses or declines to administer any dispute between the parties brought before it, either party may petition the United States District Court for the Eastern District of Missouri to appoint the arbitrator. Nothing in this paragraph will preclude the parties from seeking provisional remedies in aid of arbitration from a court of appropriate jurisdiction. The parties acknowledge that this Agreement evidences a transaction involving interstate commerce. Notwithstanding the provisions in this paragraph referencing applicable substantive law, the Federal Arbitration Act (9 U.S.C. §§ 1-16) will govern any arbitration conducted pursuant to these Terms of Use.
Either party may commence arbitration by providing to the American Arbitration Association and the other party to the dispute a written demand for arbitration, setting forth the subject of the dispute and the relief requested.
b. Service of Process: Each party hereby irrevocably and unconditionally consents to service of process through personal service at their corporate headquarters, registered address, or primary address (for individuals or sole proprietors). Nothing in these Terms of Use will affect the right of any party to serve process in any other manner permitted by law.
c. Class Waiver: To the fullest extent permitted by law, each of the parties agrees that any dispute arising out of or in connection with these Terms of Use, whether in arbitration or in court, will be conducted only on an individual basis and not in a class, consolidated or representative action. If for any reason a claim or dispute proceeds in court rather than through arbitration, each party knowingly and irrevocably waives any right to trial by jury in any action, proceeding or counterclaim arising out of or relating to these Terms of Use or any of the transactions contemplated between the parties.
d. Provision of an Award: Subject to the limitations of liability identified in these Terms of Use, the appointed arbitrators may award monetary damages and any other remedies allowed by the laws of the State of Missouri. In making a determination, the arbitrator will not have the authority to modify any term or provision of this Agreement. The arbitrator will deliver a reasoned written decision with respect to the dispute (the "Award") to each party, who will promptly act in accordance with the Award. Any Award (including interim or final remedies) may be confirmed in or enforced by a state or federal court located in St. Louis, Missouri. The decision of the arbitrator will be final and binding on the parties, and will not be subject to appeal or review.
e. Fees: Each party will advance one-half of the fees and expenses of the arbitrators, the costs of the attendance of the arbitration reporter at the arbitration hearing, and the costs of the arbitration facility. In any arbitration arising out of or related to these Terms of Use, the arbitrators will award to the prevailing party, if any, the costs and attorneys' fees reasonably incurred by the prevailing party in connection with those aspects of its claims or defenses on which it prevails, and any opposing awards of costs and legal fees awards will be offset.
f. Confidentiality: The parties will maintain the confidential nature of the arbitration proceeding, the hearing and the Award, except (i) as may be necessary to prepare for or conduct the arbitration hearing on the merits, (ii) in connection with a court application as contemplated above for a preliminary remedy, or confirmation of an Award or its enforcement, (iii) our disclosure of the Award in confidential settlement negotiations, or (iv) as otherwise required by applicable laws. The parties, witnesses, and arbitrator will treat as confidential and will not disclose to any third person (other than witnesses or experts) any documentary or other evidence produced in any arbitration hereunder, except as required by law or except if such evidence was obtained from the public domain or was otherwise obtained independently from the arbitration.
g. Conflict of Rules: In the case of a conflict between the provisions of this Section 11 and the rules governing arbitration identified in Section 11.a, the provisions of this Section 11 will prevail. If any provision of these Terms of Use to arbitrate is held invalid or unenforceable, it will be so held to the minimum extent required by law and all the other provisions will remain valid and enforceable.
10. Applicable law
By using the Constituent Connection Website, you agree that the laws of the state of Missouri, USA, without regard to principles of conflict of laws, will govern these Terms of Use and any dispute of any sort that might arise between you and Constituent Connection.
11. Modification and severability
We have the right to change or add to the terms of these Terms of Use at any time, solely with prospective effect, and to change, delete, discontinue, or impose conditions on use of the Constituent Connection Website by posting such changes on our website or any other website we maintain or own. You can access a copy of the current version of these Terms of Use on our website at any time. You can find out when these Terms of Use were last changed by checking the "Last updated" date at the top of the page.
12. Our address
24 Warson Terrace. St. Louis, MO 63124
Re-use of these Terms of Use
You should feel free to use these Terms of Use as inspiration for your website terms and conditions. In order to facilitate that use, these Terms of Use are licensed under a Creative Commons Attribution 4.0 International License. However, keep in mind that these Terms of Use were created specifically for the Constituent Connection Website, and you will need to amend and supplement them in order to fit your business. For more detail, please see the disclaimers and limitations in the license terms, and we strongly encourage you to seek the advice of your own lawyer before repurposing these Terms of Use on your own site.
Last Updated: November 20, 2023
This Privacy Statement ("Statement") applies to information processed by Constituent Connection in connection with operation of its online properties and in the course of providing the products and services described below. This Statement describes how we collect, use, sell, share, disclose, and secure your information, and your choices regarding use, access, correction, and deletion of your information. 
Notice at Collection: We collect personal information as detailed in this Privacy Statement. The categories of personal information that we collect are listed below under "Personal Information: Types and Sources," and the purposes for which we collect and use personal information are detailed below. To learn more about your privacy rights, including your right to opt out of the sale or sharing of your personal information, please navigate to the "Transparency and Choice" section below. 
1. Personal Information: Types & Sources 
Constituent Connection may collect, use, and disclose information that identifies or relates to a specific individual and other information described below in the course of operating our websites and providing our products and services to business customers. This information may or may not be linked to an identifiable individual, as described in this Privacy Statement. 
Categories of Data Types 
Constituent Connection may collect, use, and disclose various types of information, which, depending on the circumstances, may constitute Personal Information, including: 
PII (Personally Identified Information)

CRM Data (Customer Relationship Management data)
Pseudonymous IDs including information linked to DIIs (Device-Identified Information) such as Cookies, MAID (Mobile Advertising IDs), Statistical IDs, IP Addresses, hashed email addresses or telephone numbers, and other third-party identifiers, including TV identifiers, that do not, by themselves, identify a specific individual
Attribute Data
Geolocation Data, including but not limited to, Latitude/Longitude data. Constituent Connection may disclose and/or sell/share Geolocation Data in the course of delivering its services, including: Marketing Solutions; Risk Solutions; Communications Solutions; and Professional Services
Log Data, including Internet Log Data, and Event Data 
This information may or may not constitute "Personal Information" or "Personal Data" under applicable law, depending on the context in which the data is collected and any other data to which is linked or linkable. 
Any individual may elect to opt out of collection, use and/or disclosure of any data listed above. 
Constituent Connection collects this information from a wide variety of sources, both on and offline, such as: 
Publicly available data sources such as directory listings

Reputable providers of licensed data derived from public and non-public sources Individuals, such as survey respondents, who affirmatively agree to the data uses Our customers, who provide their CRM Data for our use in connection with our services Information collected online via Pseudonymous IDs, including DIIs, Cookies, Mobile Advertising IDs or MAIDs, Statistical IDs, hashed email addresses or telephone numbers, and other persistent third-party identifiers, including TV Identifiers, that do not, by themselves, identify a specific individual
Match Partners, Coverage Partners, Rotators, and Cookie Sync Partners Log Data and other information created in the course of providing our products and services. 
Personal Information may be sold/shared or disclosed. 
2. Website Visitors 
On our websites, we collect PII only if you choose to give it to us, for example by inquiring about or registering for our services, subscribing to RSS feeds or blog posts, or electing to "follow" Constituent Connection or our brands on social media sites. Please keep in mind that any comments or other information you post on our blogs may be read, collected, and used by other blog readers. 
Constituent Connection uses first-party and third-party Cookies to enhance your experience on our websites. When you first visit one of our websites with a new device or browser, we advise you about the use of Cookies on that site. You may choose to continue with Constituent Connection website Cookies or turn them off. If you choose to continue with Cookies, we won't remind you for one year – but if you change your mind you may elect to change your preferences. Certain website features may not work properly if you elect to turn Cookies off. For example, some of our websites featuring shopping carts require Cookies to work properly. We do not respond to browser Do Not Track requests. 
Our websites may include social media features such as the Facebook "Like" button. These features, which are either hosted by a third party or directly on our site, may collect Internet Log Data and, in order to function properly, may set Cookies. Your interactions with these features are governed by the privacy policy of the company that provides them, and not this Statement. 
When you visit our website, we use PII that you provide, Pseudonymous IDs (e.g., from Cookies), and Log Data to respond to your requests, process transactions you initiate, improve our website, and deliver personalized content to you. We may disclose this information to third parties to help us in these activities, for example, to a service provider that sends email communications to you on our behalf. 
3. Marketing Solutions
We provide a variety of services to online and offline advertisers and their agents through our marketing services offerings. 
In order to enable our clients to perform direct outreach and advertise to groups of similar people, we collect consumer survey data, reliably-sourced household/neighborhood-level demographic data, and other licensed lifestyle and purchasing data from third party providers, which we aggregate across US households and use to make predictions about the preferences and interests of large groups of similar consumers based on pre-defined market segments. 
We use this information to help clients deliver more relevant online content. We may disclose Pseudonymous IDs with our affiliates and service providers to support advertising customers. In order to enable our customers to use their information across the Internet advertising ecosystem, we "sync" Cookies with various ad platforms and tech providers. 
4. Customer Analytics 
Constituent Connection compiles and analyzes aggregated sales data, aggregated online Event Data (which may include addressable and connected TV data), information about offline marketing activities, along with other economic modeling data and aggregate ad response data from a variety of platforms (on and offline) in order to measure ad campaign effectiveness and attribute conversion events to marketing campaigns. This enables advertisers to understand their customer's path to conversion and facilitate smarter marketing spend decisions. For customers using our Onboarding services, we may also collect Hashed eMail Addresses, Hashed MAIDs, and/or imprecise (city/metro area/provincial/state/zip level) Geolocation Data from data partners. 
5. Customer Experience 
Constituent Connection may connect data and media across channels (online, offline, television, etc.) to enable marketers to analyze the effectiveness of their advertising activities and determine where to invest in order to generate sales more efficiently. 
Constituent Connection collects Event Data to help our customers analyze and understand how effective their advertising is. Our customers may use our services to understand how you interact with them across their own and partner/third party web properties, and to communicate with you more effectively based on that information. In some cases, these advertisers use Constituent Connection tools to build consumer profiles (e.g., "gardener" or "sports enthusiast") or predict consumer preferences based on a specific person's online behavior over time and across related and unrelated websites. Our customers use this information to communicate with consumers who are likely to be interested in their products and services. 
Data Onboarding. We create and store linkages between and among household or individual level Pseudonymous IDs such as DIIs, Cookies, Mobile Advertising IDs or MAIDs, Pixel Tags, Web Beacons, Statistical IDs, and other third-party identifiers, including connected and addressable TV Identifiers, that do not, by themselves, identify a specific individual. We use these linkages to "onboard" or associate customer-provided segmentation information with third party DII. We use this information on behalf of our customers to measure and analyze the effectiveness of particular advertising campaigns and understand at an aggregate level the impact these campaigns have on offline and online behavior. Our customers or their agents may also use this information to target advertising based on consumer preferences and characteristics, including pseudonymized Attribute Data. 
Remarketing. We also use Pseudonymous IDs along with Event Data, Attribute Data, the stored cross-device linkages discussed above, and in some cases, customer CRM Data to help our customers re-market to their web site visitors. For example, we may generate a list of households associated with visitors to an advertiser's website and provide that list to a neutral third party for follow up postal mail or email. Unless a user has expressly consented, we segregate DII from PII, such as address, and take other steps to ensure that this information is not merged. 
Constituent Connection's Customer Intelligence service uses Personal Information collected from a wide variety of public and private sources. Our customers use this information to identify or verify the identity of existing contacts and prospective customers who contact them (for example through their service center, online forms, or lead generation channels) to provide better customer service, communicate more effectively, use their marketing resources more efficiently, and comply with various laws and regulations. Customers also use these services to correct, update, and enhance their CRM Data and, in combination with our predictive market segmentation tools described below, to offer products and services you may be interested in. 
Constituent Connection helps our customers achieve inbound and outbound operational efficiency and prevent fraud by matching, enhancing, correcting, or corroborating their CRM Data. Constituent Connection provides phone attribute information (e.g., whether the phone has been ported, disconnected, or changed recently) to help our customers defend against potential fraud, account takeover, and spoofing. Information from Cross-Device Linking can also be used in connection with our IP Information and IP Reputation services to flag potentially fraudulent account opening activities. 
6. Operational Intelligence 
Constituent Connection uses a combination of internal and external sources, including PII from telecommunications providers, to provide our Right Party Contact/Call Window service. The service is built using offline date and time information about access to proprietary Constituent Connection data repositories that support a variety of our products, overlaid with offline insights about phone type and activation date. All of these inputs are aggregated across time and analyzed using complex rules to predict day/time windows when you are most likely to be available to answer your phone. Our customers use these insights to comply with a variety of consumer protection rules regarding outbound calling, identify and mitigate fraud, and enhance the efficiency of their outbound calling programs. 
7. Other Use and Disclosure of Personal Information
Constituent Connection does not use or disclose Personal Information other than as described above, except: 
As a data processor or service provider at the direction of our business customers, and in accordance with their own privacy policies;

With your express permission;
Where permitted by our customer agreements and applicable law, for internal use, research, fraud prevention and detection, and product development;
Where necessary for the performance of a contract, or where necessary for preliminary procedures related to a contract to which you are a party;
To investigate, identify, respond to, and assist others to investigate and respond to cyber security threats to other criminal behavior;
To protect our rights and the rights of third parties and consistent with this Privacy Statement;
For internal research purposes;
In response to and support of law enforcement investigations;
To (i) comply with US or foreign laws and/or regulations or to respond to lawful requests and legal process in US or foreign civil, criminal or investigative matters, (ii) enforce agreements, our terms and conditions, and policies, and protect our rights and property as the site owner, and (iii) in an emergency to protect the life or personal safety of Constituent Connection, its customers, or any person;
In an aggregated or de-identified form that does not directly identify you;
With third party vendors, consultants and other service providers who are working on our behalf, but we limit their access and use of Personal Information to that which is needed to carry out their work for us, including cloud service providers, software development and support contractors, contractors providing data base management and other administrative support services, security services partners, and legal and accounting professionals, and where required by applicable law, Constituent Connection takes additional steps designed to ensure that data processors and other third party vendors are carrying out data processing according to instructions provided by Constituent Connection; and
In connection with any merger, sale of company assets, financing or acquisition of all or a portion of our business to another company. 
Constituent Connection may send our own advertisements (Constituent Connection marketing campaign emails, for example) to businesses. If you would like to discontinue receiving this content, you may update your marketing preferences by selecting the "Unsubscribe" link found in emails we send to you. The email address from which you sent us the request will be unsubscribed. 
8. Cookies, Advertising IDs and Other Technologies 
a. Constituent Connection Website Cookies 
We may use Cookies, Mobile Advertising IDs or MAIDs, Statistical IDs, Web Beacons, Pixel Tags, JavaScript, HTML5 Local Storage, or similar technologies, along with other information described in this statement to enhance and personalize your experience on our sites and to manage and enable preferences, transactions and related uses of Constituent Connection
services and information. If you've set your browser to warn you before accepting cookies, you will receive a warning message with each cookie. You can refuse cookies by turning them off in your browser, but some of the features on our site may not work if you do. Various browsers may offer their own management tools for removing HTML5 local storage. To learn more about these technologies, click here: to http://www.aboutads.info/ and http://youradchoices.com/. 
Third parties with whom we partner may use Cookies, Web Beacons, Pixel Tags, JavaScript, HTML5 Local Storage, Flash LSOs, Statistical IDs, Pseudonymous IDs, or similar technologies to help us understand how visitors interact with our website or to deliver content, such as videos, or to personalize ads you see online based on your visits to our website. We do not have access to or control of these third-party technologies. You can use your browser settings to manage Cookies. Various browsers may offer their own management tools for removing HTML5 Local Storage. 
b. Constituent Connection Services Cookies 
We use Cookies, Web Beacons, Pixel Tags, Mobile Advertising IDs, Statistical IDs, and similar technologies in order to collect the information necessary to provide Constituent Connection services described above. Our Cookies contain Pseudonymous IDs and other information that does not allow you to be identified without additional data. The contents of our Cookies are encrypted and can't be read without the encryption key. You can remove persistent Cookies by following directions provided in your Internet browser's "help" file, or you may opt-out as described below. 
Our Pseudonymous IDs, including Cookies do not tell our business customers who you are or where you live. Businesses use the information in Cookies to tailor online advertising based on the likelihood that someone will share certain interests or propensities with members of an aggregated group. We also use and disclose information about Cookies, in combination with Log Data and third-party information, including Attribute Data, to measure the effectiveness of ad campaigns. Finally, our Cookies can be used to help a business verify a user when they access the site using a different device or browser and for other fraud prevention, detection, and mitigation purposes. 
c. Mobile Advertising IDs 
We use Mobile Advertising IDs or MAIDs, also known as "IDFA" (Apple/iOS) or "IFA" (Google/Android). We obtain Mobile Advertising IDs or MAIDs from Match Partners who have user consent to sell/share this information. We sell/share Segment Codes associated with Mobile Advertising IDs or MAIDs with our customers who have access to these identifiers with the consent of their users. This enables our clients to provide a more tailored user experience as well as relevant content and offers in the mobile environment. We also use Mobile Advertising IDs or MAIDs to identify and prevent fraudulent transactions and to help our customer verify a known user who accesses their site using an unknown device or browser. 
d. Web Beacons
We may use Web Beacons to collect performance metrics when you visit our customer's web sites. The web beacons capture your IP Address to determine your geolocation at the city/region/country level and is discarded once geolocation is determined. Understanding the geolocation and associated website performance helps our customers manage their websites for optimal performance. 
Predictions based on survey responses from volunteer participants is modeled to apply to broader groups of people who we think are more or less likely to have similar preferences. Advertisers who use these segments must comply with government regulation as well as industry best practices that apply to the delivery of such advertising. More information about this topic and a list of the audiences we offer is available here: 
Political Audiences

Constituent Connection creates certain audience segments based on our predictions about the likelihood that households assigned to a particular Segment Code or audience are more or less likely to be registered to vote, vote or have a certain particular political outlook. These segments do not include or reflect individual or even household level behavior and they are not derived from voter registration lists; rather, they are predictions based on information received from opt-in survey respondents from volunteer participants, which is then modeled to apply to broader groups of people who we think are more or less likely to have similar preferences. Advertisers who use these segments must comply with government regulation as well as industry best practices that apply to the delivery of such advertising. 
9. Credit Card Information 
Constituent Connection may collect credit card information when provided by our customers in payment for some of our services. This information is securely collected and transmitted by our vendor in accordance with Payment Card Industry standards and used and disclosed only for the purposes of receiving payment for our services. 
10. Data Retention 
a. Constituent Connection Website Cookies 
We retain information collected through our websites for as long as your account is active or as needed to provide you services. We also retain and use this information as necessary to comply with our legal obligations, resolve disputes, and enforce our agreements. 
b. Constituent Connection Services Cookies 
We retain raw, cookie level data associated with our services for up to 18 months. At the time of collection, we also create aggregated data that cannot be re-associated with an individual cookie. We may retain this aggregated data for a longer period as required by law or otherwise necessary to resolve a dispute and enforce our agreements. 
Constituent Connection service Cookies expire in twelve months, although additional user registration at an on-boarding partner site may result in the placement of a new Cookie. Associations made through Mobile Advertising IDs or MAIDs expire 12 months after the last time you interact with a partner website or advertiser.
For Cookies originating on websites in the European Economic Area (EEA), the United Kingdom (UK), and Switzerland, we collect and promptly hash full IP Addresses into a 64-bit integer. We also collect a truncated IP Address (dropping the last octet). The truncated and hashed IP Addresses are then forwarded to the U.S. using a secure transmission protocol. Full IP Addresses are captured by the application log file but are used exclusively for operations and deleted after 10 days. 
Upon request we will provide you with information about whether we are processing Personal Information about you. We will respond to your request within a reasonable timeframe in accordance with applicable law. 
11. Cookies 
You can opt out of the use of Cookies on Constituent Connection websites.
Please note Cookies are browser and device specific, so you must opt out on all of the browsers (e.g. Chrome, Safari) and devices (e.g. laptop, smartphones) you use. 
12. Hashed eMail Addresses 
We work with a variety of Match Partners and Coverage Partners who may provide Hashed eMail Addresses for use in connection with several of our services. You can opt-out of our use of your Hashed Email Addresses in connection with Constituent Connection services on the Privacy Choices page on our website. We will retain your email address on an internal "block" list to prevent its further use in connection with Constituent Connection services. 
If you use several email addresses you must opt out for each one. 
13. Online and Offline Data Choices 
You can choose to opt out of our use of Constituent Connection's Offline Data and Online Data for certain purposes in accordance with applicable law and Constituent Connection policies. You can also choose to request deletion or access to certain personal information that Constituent Connection may have about you. Please visit our Privacy Choices page to better understand your privacy choices. Please note that opting out of Constituent Connection's processing of your data does not mean you will block online advertising altogether or see fewer ads. It simply means that the ads that you see will not be personalized for you. Ads may be served because they relate to the website you are visiting or to your current search, or they may just be randomly placed. 
Your choice to use any of our opt-out tools will not affect ads placed by any other organization. 
Constituent Connection is subject to the investigatory and enforcement powers of the US Federal Trade Commission (FTC). Constituent Connection remains responsible for any of your personal information that is shared under the Onward Transfer Principle with third parties for external processing on our behalf. Under certain conditions, more fully described on the Privacy Shield website here, you may be entitled to invoke binding arbitration when other dispute resolution procedures have been exhausted.
14. Security 
Constituent Connection has implemented policies that include reasonable administrative, technical, and physical safeguards designed to protect Personal Information against unauthorized access, use, or disclosure. 
15. Children 
Constituent Connection does not knowingly collect information from children under 16, and we do not knowingly create marketing segments or knowingly enable advertising targeted to children under 18. 
16. Statement Updates 
We update this Statement on at least an annual basis. We will revise the "Updated" date appearing at the beginning of this Privacy Statement to indicate the date of the latest update. We will post all updates on this page and, if they are significant (also known as material updates), we will provide more prominent notice on this site prior to the updates becoming effective and indicate at the top of this statement when it was most recently updated. Updates we determine to be material will become effective 30 days after posting.
Constituent Connection customers can return unused credits that were purchased in error by notifying us within 48 hours of purchase. Otherwise all sales are final.
Customers maintain the right to cut off services with Constituent Connection at any time, unless there is an active contract in place between the customer and Constituent Connection that prevents such cancellation.
Contact us with any questions or concerns related to concerns or cancellations. 
Connect with Our Team to Get Started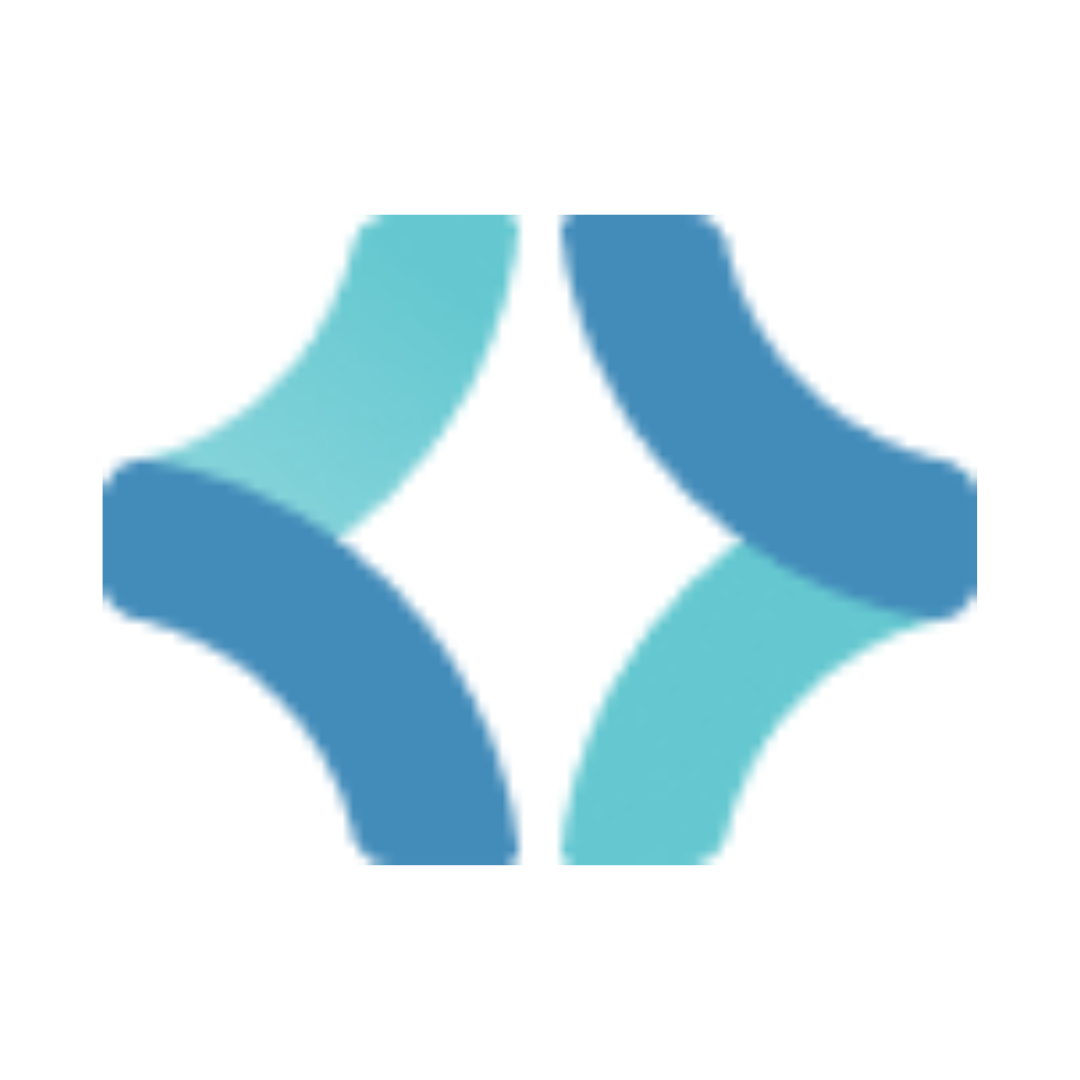 Choosing Constituent Communication ensures unmatched quality, efficiency, and effectiveness.
Our advanced methodologies, affordability, and focus on maximizing impact set us apart from the competition. We are committed to empowering campaigns and organizations with the tools they need to engage with their constituents in a meaningful and impactful way.